Our sessions simulate the working-procedure of the European Parliament. They aim to increase cultural exchange between young people from all over Europe and to help these young people develop their knowledge about and interest in European issues.
A session is divided into three parts:
The first step of every session is teambuilding, an informal, but intricately planned day specifically devoted to group development. Teambuilding aims to create mutual trust and friendship within the working group. Through team building, the participants of the session learn to listen, respect and understand each other. They procure tools they will need to succeed throughout the rest of the event.
All participants are divided into committees, that are led by a moderator. Each committee spends 1-2 days discussing a specific topic related to European issues, ranging from foreign policy to women's rights and sustainable development.
Through Committee Work, the committee works to analyze and find solutions to a given problem. Together, they write a resolution. This part of the session initiates the simulation of the European Parliament working procedure.
Each session is concluded by a General Assembly, where all committees present and defend the solutions presented in their resolution. Our General Assembly procedure is identical to the one used in the European Parliament. All participants of the session are encouraged to partake in each debate and to study each committee topic before the session.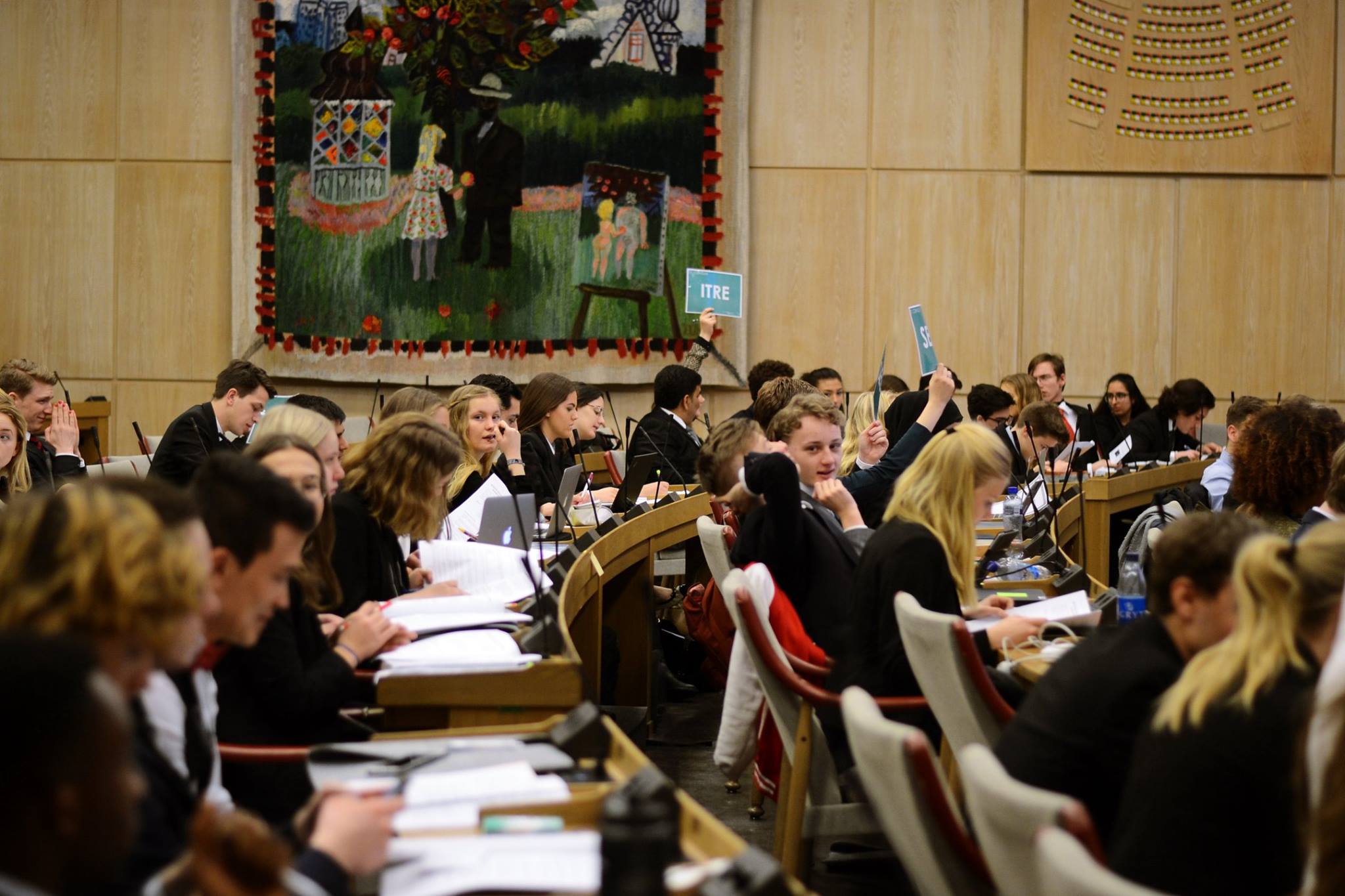 NATIONAL SELECTION PROCESS
Every year, more than 30,000 youth take part in the activities organised by EYP across Europe. EYP Sweden works hard to offer opportunities for schools and individuals to travel abroad, to one of our 39 sister organisations.
These schools and individuals are recruited through our annual National Selection Process, open to all Swedish secondary schools.
REGIONAL SESSIONS
The first step in our National Selection Process is our Regional Sessions. They are held in the four largest regions of EYP Sweden; north, east, west and south. Schools and individuals that participate in these sessions are recruited by the respective Regional Boards.
The regional sessions are comprised of a three-day programme, including teambuilding, Committee Work and General Assembly.
NATIONAL SESSION
From the Regional Sessions, the top-ranking schools are invited to attend the annual National Session. The National Session is comprised of a four-day programme, including teambuilding, Committee Work, General Assembly, and a cultural programme.
International SESSIONS
From the National Session, schools and individuals are selected to participate at EYP events abroad. The four top-ranking schools are selected to represent Sweden at the autumn and spring International Sessions, the only events that engage participants from all 40 National Committees of the EYP. EYP Sweden aims to be able to offer all participating schools at the National Session a possibility to partake in a session abroad.  

2020
16th National Session of EYP Sweden
Gothenburg, March 2020

2019
Regional Sessions 2019
Eskilstuna, Umeå, Gothenburg & Malmö, November 2019
15th National Session of EYP Sweden
Malmö, March 2019

2018
Regional Sessions 2018
Stockholm, Östersund & Malmö, November 2018
14th National Session of EYP Sweden
Gothenburg, January 2018

2017
Regional Sessions 2017
Umeå, Stockholm, Gothenburg & Malmö, November 2017
13th National Session of EYP Sweden
Uppsala, February 2017

2016
Regional Sessions 2016
Stockholm, Borås & Malmö, November 2016
12th National Session of EYP Sweden
Stockholm, March 2016

2015
Regional Sessions 2015
Uppsala, Umeå, Lund & Borås, November 2015
11th National Session of EYP Sweden
Umeå, March 2015

2014
1st University Forum of EYP Sweden
Uppsala, December 2014
Regional Sessions 2014
Umeå, Malmö, Gothenburg & Stockholm, November 2014
EYP Sweden's 1st Youth Forum
Umeå, 2014
10th National Session of EYP Sweden
Gothenburg, February 2014

2013
Regional Sessions 2013
Östersund, Malmö, Borås & Stockholm, November 2013
Euro-Mediterranean Youth Parliament
Stockholm, 2013
9th National Session of EYP Sweden
Stockholm, February 2013

2012
Regional Sessions 2012
Umeå, Hässleholm, Göteborg & Stockholm, November 2012
8th National Session of EYP Sweden
Stockholm, February 2012
1st Regional Sessions of EYP Sweden
Lund, Stockholm & Gothenburg, January 2012

2011
1st International Forum of EYP Sweden
Stockholm, 2011

7th National Session of EYP Sweden
Stockholm, 2011

2010
6th National Session of EYP Sweden
Stockholm, 2010

2009
60th International Session of the EYP
Stockholm, 2009
5th National Session of EYP Sweden
Malmö, 2009

2008
4th National Session of EYP Sweden
Umeå, 2008

2007
3rd National Session of EYP Sweden
Stockholm, 2007

2006
2nd National Session of EYP Sweden
Gothenburg, 2006

2005
1st National Session of EYP Sweden
Gothenburg, 2005

2001
36th International Session of the EYP
Stockholm, 2001

1995
18th International Session of the EYP
Gothenburg, 1995